What is an Air Ambulance Service?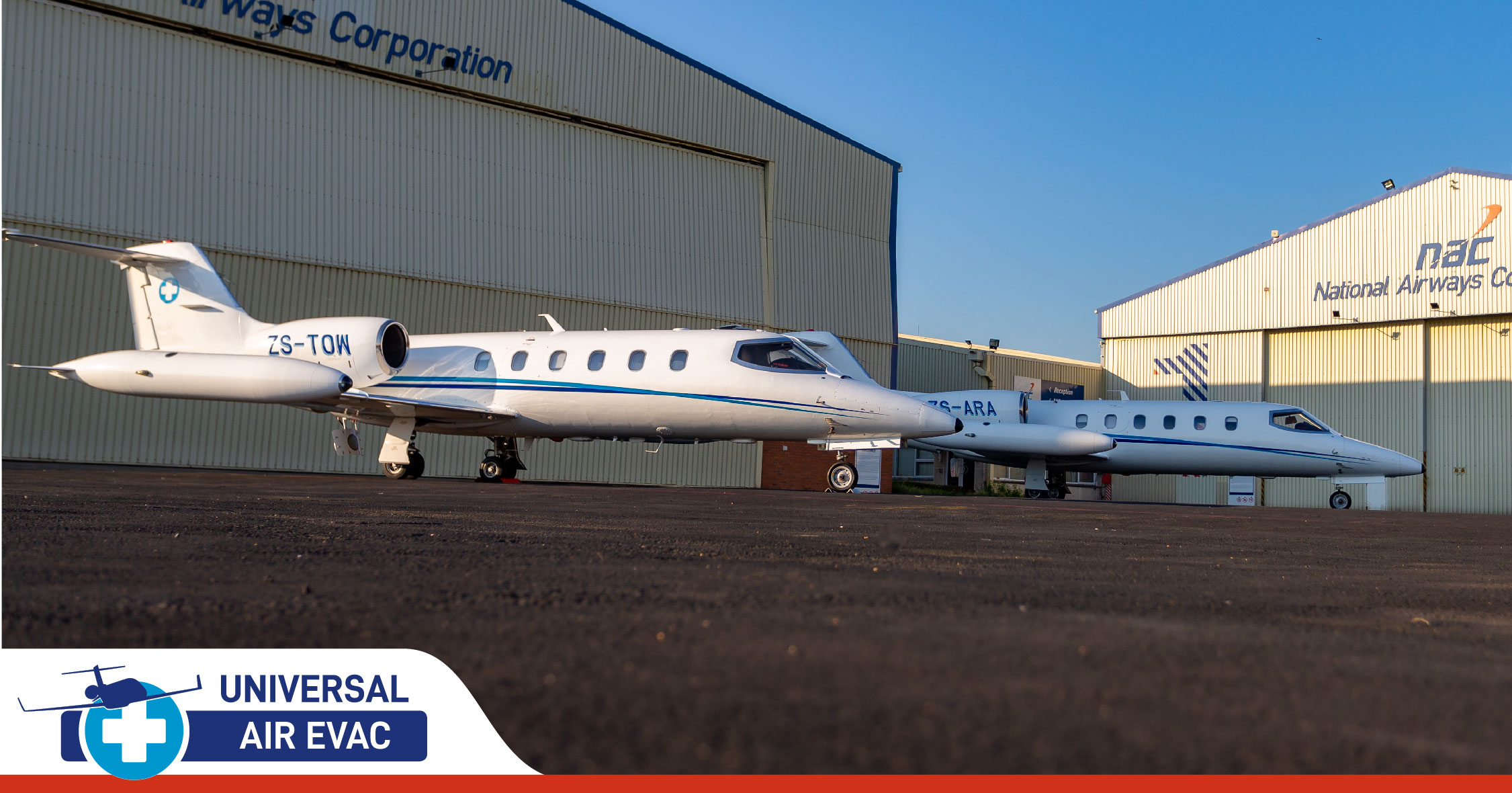 If you have ever heard the term "air ambulance" and wondered what it is, we are here to help.
Time and again, people who are either in a remote location, or in a serious emergency have needed urgent medical care and require evacuation to an adequate medical facility.
And, this is where the concept of an air ambulance comes up.
With this in mind, we decided to delve into the key elements of an air ambulance. We will, throughout the article, discuss the definition and the history of the air ambulance. We will also unpack under what circumstances an air ambulance is needed, and thereafter take a look at what facilities are directly available to you.
So, let's get stuck in.
What is an Air Ambulance Service?
As its name suggests, an air ambulance service is a broad term that covers the overall use of air transportation, whether it be aeroplane or helicopter, for medical purposes. It is used to move patients to and from healthcare facilities and accident scenes.
The team involved will provide comprehensive emergency and urgent care to the patient if needed and are trained and tasked for critical care throughout the journey. They are also trained and experienced in aeromedical evacuation or rescue operations, whereafter the patient will be transferred to the hospital or other healthcare facilities. 
What is the History of the Air Ambulance?
Interestingly, the term air ambulance was first coined in 1886 in Jules Verne's Robur le Conquérant.
However, the actual concept was first really brought to life in the military as early as the First World War. From then, the decade saw the air services grow and evolve.
Planes during World War were a vital part of communication but were first used for air service medical assistance in 1917 in Turkey by the British. From there, air ambulances became more common in World War II. They began gaining more popularity in Switzerland where planes were used for winter sporting accidents and mountain rescue work.
However, the first official air ambulance service for civilians was established in Los Angeles in 1947.
Why Would you Need an Air Ambulance?
So, an air ambulance is clearly used as an emergency transport service for ill or injured and critical patients. But, what else are they used for?
Trauma victims in remote areas.
Transplant patients unable to travel far distances for surgery.
Organ donations where the organ will need to be flown in and looked after.
Traffic accidents.
The elderly in cases where they are unable to travel without medical help.
Bedside to bedside patients that are being transported to hospitals or to receive home care.
Travellers, where they have become injured or ill while travelling abroad.
Rural patients where there is no access to proper health care.
Disaster victims.
Medical tourism where people are looking for surgery globally.
Cancer patients.
People who need Advanced Life Support and need to travel.
Spinal injury victims who are usually unable to use commercial airlines to travel.
Burn victims.
What Aircraft is Used by Universal Air Evac?
So, now you know what it is, and why it is useful. If your interest has been piqued, and you are wanting to know if these kinds of facilities are near you, you are in luck.
Universal Air Evac is stationed in Johannesburg, South Africa and services the whole of Africa and surrounding islands, into Europe and the Middle East. America and Asia are serviced using wing-to-wing transfers with partner air ambulances.
They have a comprehensive offering, with a highly trained and professional team.
On top of that, they have two highly sought after aircraft and state of the art medical equipment.
The Aircraft
The fleet is made up of two dedicated Learjet 35As that are permanently configured air ambulances.
The Learjet 35 is an American business jet and military transport aircraft first produced by Gates Learjet Corporation in 1973.
From the outset, it was designed with longer range, lower fuel burn, and faster cruise speeds than its predecessor and many of its competitors.
These aircraft boast speeds of 840 kilometres per hour and cruise altitude of up to 45000 ft.
On board each aircraft, it has the capacity for one stretcher patient, two medical crew members, and one passenger.
Our Equipment Onboard
You can expect world-class equipment on the aircraft.
The aircraft are each configured for all emergency situations and come with all equipment needed for emergency and urgent care.
They come standard with:
A single patient capacity stretcher system
Electrical power.
Integrated oxygen supply.
Suction and medical air system.
The medical unit with an integrated supply of 7000 litres of oxygen.
Additional independently-stowed oxygen can be carried in the aft baggage compartment for longer flights.
A portable medical equipment storage system.
And lastly, loading ramp facilities  for easy and safe patient loading.
On the Ground Services
What happens in the air is one thing, but ground services matter too.
Universal Air Evac has a strategic partnership with Emer-G-Med Ambulance services in South Africa.
In essence, this ensures that the best-equipped ambulances are used to transport patients from Lanseria Airport to the requested receiving hospital around Gauteng.
Trained teams and experts head up this company, so you will be in good hands should you need emergency services.
The Bottom Line
In wrapping up, although air ambulance services have been around since World War I, they are now an integral part of our community. They have, over the decades, helped save thousands of lives, and transport vital essentials to those in need.
If you are looking for a partnership with an air ambulance, and ensure your clients are covered when they travel, contact Universal Air Evac.