Connect With Us at the ITIC Global Conference, Happening this Month!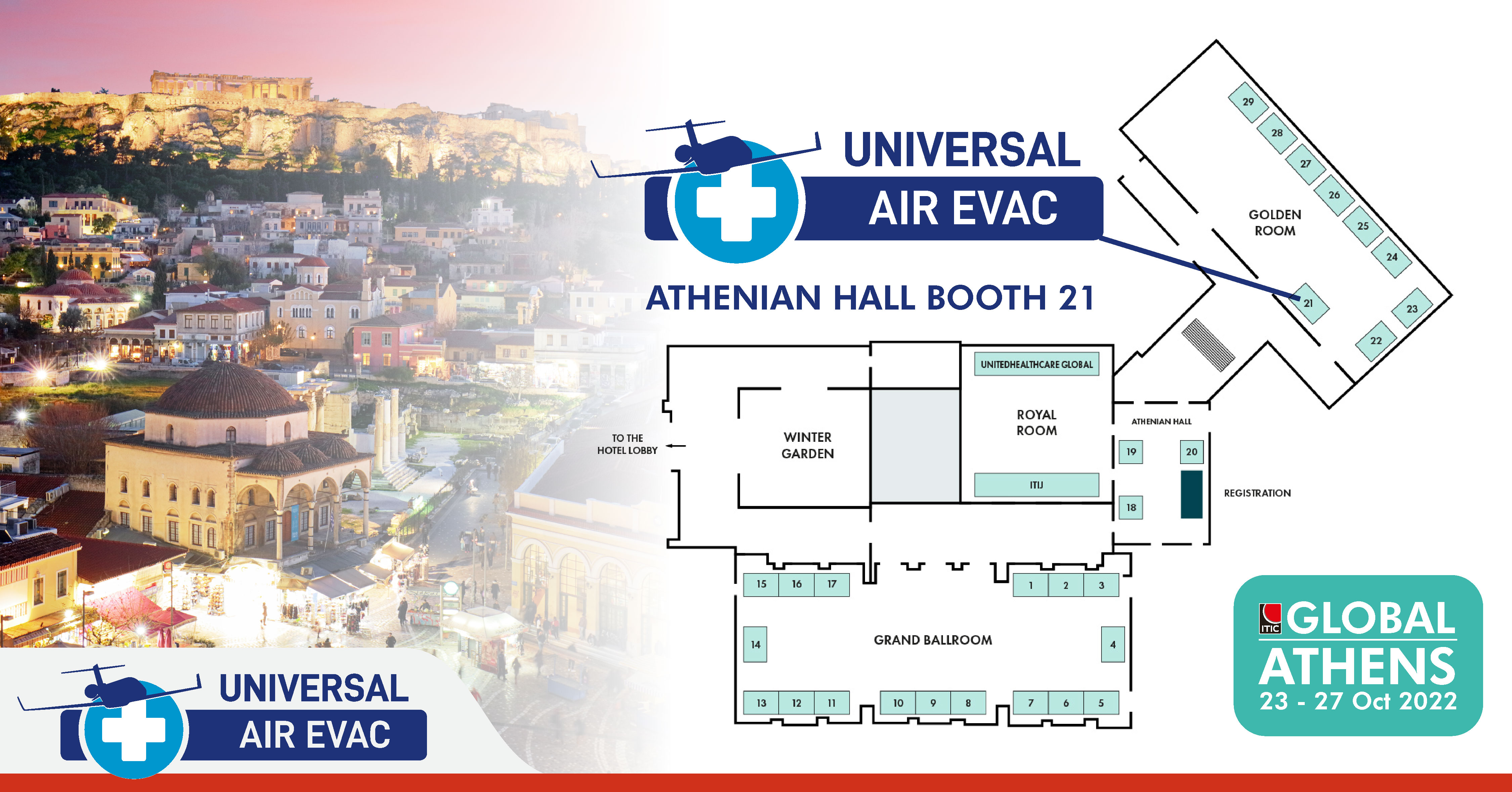 Join Universal Air Evac as we attend one of the most anticipated events of the year, the global International Travel Insurance Conference (ITIC). Held from 23 to 27 October 2022 in Athens, Greece, the ITIC conference is a global event that has been connecting the health insurance, assistance and air ambulance industries for three decades.
 
Not only does the event cover the continuous evolution of technology and products in the industry, but it allows you to rub shoulders with key figures in the industry.
Get Insight. Talk to the Experts
The event offers five days of expert insights, thought-provoking discussion and unrivalled networking.
 
Taking a look at the agenda, we thought it would be the perfect opportunity to not only take in some of the content and insights into the industry but to put our foot forward with our knowledge and service offering.
 
Our team will be present at the event to meet and share our insights with peers in the industry, and we look forward to imparting our knowledge of air ambulance services to attendees.
 
Due to these offerings, we found this event to be the perfect positioning for us to meet with industry peers, existing and potential clients and other service providers to share knowledge and discuss future business.
Rub Shoulders with Industry Key Players
Universal Air Evac will be joining some of the top companies in the world in Athens. Not only will you be able to find us in and around the conference halls, but we will also have a place on the exhibition floor at booth 21.
 
Due to our positioning in the industry, we look forward to having a presence at the event and contributing to the audience.
 
Being Africa's most trusted air ambulance and commercial medical escort provider, we found it imperative to be a part of such an important event and have a presence among our peers.
 
We boast professional, trained teams, accredited services and cost-effective solutions for our clients. Our current global reach ensures that we can service customers across Africa, Europe and the Americas, and we look forward to meeting other movers and shakers in the industry at the event.
 
Want to meet with our team to discuss your air ambulance requirements? Then let's set up a meeting in Athens.