Another awesome result from Universal Air Evac

Coordinated from Lanseria International Airport, Universal Air Evac is Africa's premier air ambulance service. Having completed thousands of air ambulance missions in Africa, the Middle East and Europe, the Universal Air Evac team was the obvious choice for a recent medevac mission that required complex organisation and a massive global team effort.
The mission required that the patient was to be collected in Cape Town and transferred to the USA as timeously as possible. Due to the immense flight distance, crew flight time and duty limitations required Universal Air Evac to team up with a partner provider to perform a wing-to-wing transfer in Tenerife South, in Spain's Canary Islands.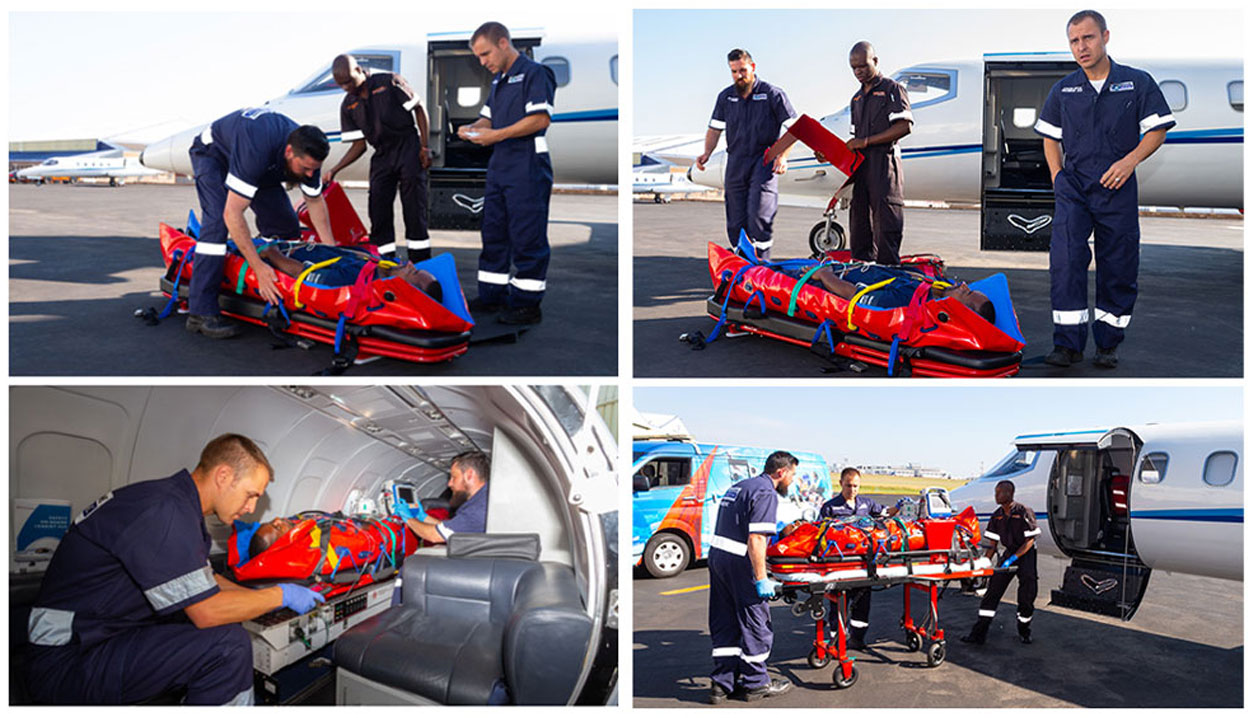 This partnership required two teams based on opposite ends of the world to work together in perfect sync to avoid any delays in getting the patient to his end destination. The timelines were quickly established from both parties involved, and the flights were activated. With the aircraft in the air, the teams continued to work tirelessly, with seamless coordination between the flight deck and ground personnel.
The mission was carried out meticulously to plan, with the Universal Air Evac team landing precisely on schedule in Tenerife where the wing-to-wing transfer was performed without incident. The patient was later handed over to the treating hospital without a minute's delay,  a testament to the extreme team work, professionalism and commitment from all parties involved.